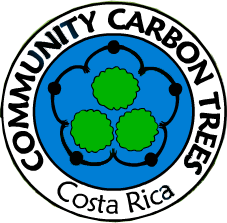 Challenge in Kenya Africa
The Maasai people have experienced extreme drought due to climate change and deforestation. There are no opportunities for employment and the pastoralist lifestyle is no longer supporting the tribes as before. Concern for the environment and for mitigating climate change has inspired the Maasai people to reforest their lands in ways that establish silvo-pastoral cultural systems that respect their unique culture while creating fair opportunities for employment through growing diverse trees.
Solution
Paying people a fair wage for producing and planting and caring for trees long term including women is good for the community as well as the environment. Establishing new relationships with the land and neighbors requires collaboration and time for people to learn tow ork together. The process of producing compost with local women serves the purpose of providing organic fertile soil for the tree nursery as well as for local organic vegetable gardens. Fair pay tree planting model strengthens community economic and environmental resilience. Creating alternative income streams grows resilience in the community and slowly changes the landscape both human and environmental for the positive.
Long-Term Positive Impact
Addressing climate change by planting highly diverse mixes of native trees near the Equator is a winning solution for everyone living on Planet Earth. Equator trees sequester tons of carbon dioxide over the 25 year period they are guaranteed through managed long term care and accountability. Equator trees help to balance the local and global hydrological water cycles and can STOP desertification especially when combined with other innovative solutions like pastoral grazing of animals like explained above by Allan Savory.
There are currently no tree planting projects in the area of Kajiado County near Mt. Kilamanjaro in the area of the Maasai Steppe if Kenya, We aim to build strong foundations for further replication throughout the area and the tropics at large. We are honored to work with local project leader Dalmas Tiampati and the Maasai clans through www.maasaiactionfordevelopment.org