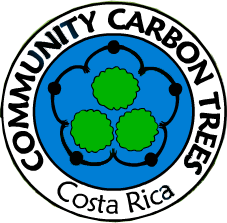 Planting Gallery - Follow Trees Maintenance For Planting Season 2009 / Periodic Visits
Farm Owner: Marco Antonio Gomez, CostaRican Citizen

Location: Tierras Morenas, Valle de San Juan de Dios, Aguirre, Costa Rica

GPS Points:

Trees Maintained: 250


Look how big the trees from Planting season 2009 are! The trees are three years old now! We took these fotos in Dec 2011 after our 3 maintenance cleanings in 2011. Large super green with healthy surrounding vegetation, lower tempos from added shade already. We will continue to clean these trees in 2012 and in july cut out additional surrounding regeneration to give the growing trees more space to grow tall and huge! We saw no signs of pests or zampopa ants. Our application of KMAG minerals this year paid off as the trees are super green and shiny leaves! Lots of foliage and now producing shade!!