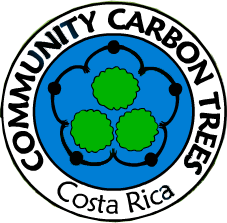 Planting Gallery - Follow Trees Maintenance For Planting Season 2010 / Periodic Visits
Farm Owner: Marco Antonio Gomez, CostaRican Citizen

Location: Tierras Morenas, Valle de San Juan de Dios, Aguirre, Costa Rica

GPS Points:

Trees Maintained: 550


Look at these two year old trees at the end of 2011. We also cleaned these trees 3 times in 2011 and will see them shoot up next year like the tree year olds. The difference between the two years is huge. The younger trees still need more protection from surrounding vegetation regenerating will protect them and help them withstand the strong summer sun and heavy rains. We will keep the vegetation around these trees one more year and give them that extra boost from the shade keeping soil temps down. Too much sun burns them and stresses them out!
We are happy they are also very green and shiny from our KMAG application!