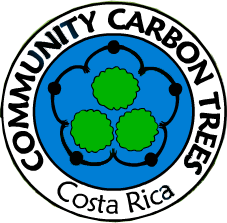 Planting Gallery - -planting Season 2016 Finca Eco Chontales Cerdas Fallas
3560 trees planted were planted in this amazing farm. When we arrived, it was full of cows, smelled bad, had zero life buzzing around. It was hot and itchy. There is a world class waterfall here and we suggested to the family to begin an eco tourism project.

This is a smashing success story for Community Carbon Trees and in support of fair pay for tree planters. Now there are animals all over the farm, even a jaguar. It is buzzing with life. Tourists are visiting in droves. everyone loves the project. We are maintaining these trees twice a year for 2 years now and they are huge. Some hillsides are incredibly visibly regenerating.

The family is thrilled. The nature is coming back. No more herbicides and pesticides are also an indirect consequence of our participationw ith the family on this farm.