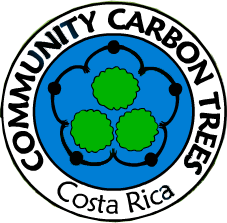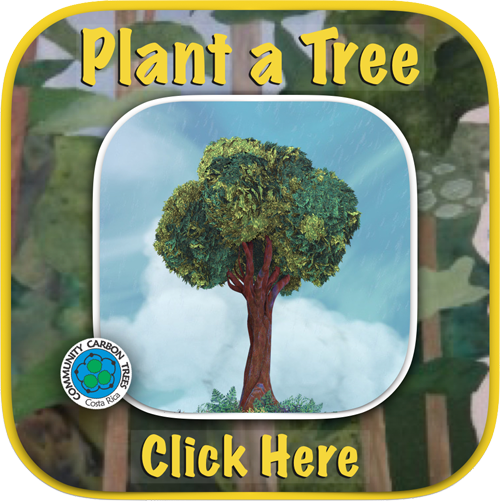 Tree Ambassadors
Community Carbon Trees offers a way to become part of a biodiverse reforestation movement with compounded benefits close to the Equator. Here is a list of our dedicated Tree Ambassadors that gain tree sponsorships around the world.
Want to become a Tree Ambassador? Send us an email at communitycarbontrees@gmail.com for the application. We send monthly emails to all Tree Ambassadors with ideas and inspiration. We present to you our Tree Ambassadors.
Arbor Zen
Arbor Zen is a hardwood flooring company based in Black Mountain, North Carolina. Grayson Deal, the company's president, met and became friends with Jennifer Leigh Smith in September of 2016. Since then, the company has been an active ACCT Tree Ambassador, donating monthly to the program. This wonderful business collaboration helps the company meet their goal of planting 25 trees for every floor installed. Grayson developed this goal, mindful of offsetting CO2 emissions, as well as maintaining environmentally responsible production & being socially engaged by giving back with the #25TreePromise. All of this to help ensure a better future for our planet! As an Ambassador of Community Carbon Trees, Arbor Zen is excited to be able to contribute from their home in Black Mountain, North Carolina. The active planting of trees within 10° of the equator, where hibernation is not necessary, ensures that the company's donation is going as far as absolutely possible, without creating carbon by traveling to the tropics every month! The largest amount of carbon sequestration achievable, and a beautiful business partnership.  Thank you Community Carbon Trees for allowing us to contribute to your cause.  Read more @ www.ArborZen.com
Danyasa
@DanyasaArts @SofiahThom www.danyasa.com
Sofiah Thom is an active ACCT Tree Ambassador through her eco-yoga retreats in Dominical Costa Rica where her students participate in SEVA service activities with hands on participation in the ACCT tree nursery in Platanillo. Additionally, every student who participates in her retreats sponsors a Community Carbon Tree to offset their CO2 with long term fair paid community reforestation. Sofiah shares her beliefs in giving back to Source and embodying YES in every aspect of life. Her beautiful and powerful movement and dance are a testament to the celebration of life and the embodiment of the feminine GAIA with honor for the Trees which breathe every breath of life here with each of us. By Sofiah, "Every day we? plug back into Source through our breath, our practice, the raw nature we dance in. WE are So blessed to hold sanctuary for such deep empowering transformation."
DCP David Carrier Porchron
David Porchron (DCP) is a professional snowboarder and North Face Athlete.
He works with YES and lives with Megan Pischke in Squamish, BC. DCP became one of our first Tree Ambassadors with his wife Megan Pischke when ACCT was first starting out. David first connected ACCT with Spy Optics for a special pair of his DCP snowboard goggles with a percentage given to plant rainforest trees for future generations. Then DCP, keeping balance with Nature, helped to connect ACCT with both PROTECT OUR WINTERS a group that educated and works to fight climate change. He created a TREE SHIRT featured by PROTECT our WINTERS each year as a way to encourage more tree sponsors. DCP was also instrumental with Megan to introduce ACCT community reforestation to Jeremy Jones and Jones SNowboards who has become a strong corporate sponsor and voice for ACCT as well. DAVID understands that one tree at a time, one connection at a time is the sure way to get the word out. DAVID has championed sponsoring over 400 trees already with ACCT. His film BALANCE is an example of producing a carbon conscious film with offsets for travel. Thank you DAVID for being so awesome. ACCT appreciates your example as a Carbon Neutral athlete.
Dina Delaini
Dina is owner and qigong instructor of Solfeggio Retreat Sanctuary. Dina finds sponsors for trees who are traveling in costa rica and want to offset their footprints.
Eduardo and Jessica
Community Leaders Eduardo and Jessica live and work in San Jose de Rivas--a tiny pueblo making a big difference preventing further desertification in an over-farmed area very near the highest mountain peak in Costa Rica and the Talamanca Range-La Amistad Reserves.  
Eduardo Hidalgo Cruz – Age 45, Campesino
Jessica Ann Manley – Age 43, Gringa
A typical day in the small pueblo where Eduardo and 127 other family and friends were born revolves around food, shelter and of course, G-d. You could say they are the inventors of sustainable living, but they wouldn't. He is part of a local environmental protection group who were kids before electricity brought them all down from the mountains to settle in a central location and build a school. They are the stewards of their fathers' land. The "locos" (crazies) who left at least some part of their land to nature and are now enjoying the rewards of an advanced second-growth rainforest in a microclimate perfect for growing food and families.
The area of Rivas, San Isidro del General is known for its rich cultural, agricultural and ecological history but all that could be lost to out of control erosion. Massive landslides are a dramatic reminder what happens in a "Green Desert" where agro-chemicals are used on a regular basis to treat tired soil devoid of natural defenses like trees and water. Planting trees makes total sense from the ground up.
"Agua es vida," (Water is life,) is one of Eduardo's favorite sayings. Mine too. Our common goal is to be stewards for not only the land, but all living things in our community (Earth). 
To this end, we chose to work with long-time expat-local Jennifer Smith of Community Carbon Trees because planting trees is a simple solution to multiple environmental and social issues--right here, right now.
Won't you take a moment right now to sponsor a tree or seven?
Meanwhile we'll be here
"Luchando pa' amor. Como siempre."
(Laboring for love. Like always.)
Heart,
Eduardo y Jessica
Envision Festival 2016
Envision Festival encourages people to offset their carbon dioxide emitted from traveling to the event in Costa Rica Since it's inception, Envision has sponsored diverse native trees produced, planted and maintained with regular, active paid labor on farms owned by Costa Ricans. So far, Envisionaries have sponsored 558 native rainforest trees guaranteed to thrive by hardworking fair paid communities on their own previously deforested pasturelands. These trees will sequester or offset more than 558 tons of CO2 and form new biodiverse forests full of sustainable food, medicine, products, oxygen, water and fertile soil. ACCT empowers local men and women to stop deforestation by creating dignified jobs centered on growing sustainable reforestation business. Jennifer Smith shares all the reasons to love planting Equator trees as a proven solution to mitigate climate change and poverty for future generations with everyone at Envision. Go find her special Tree ZENTER at Envision and ask about her inspirational story to inspire your own sustainable purpose in life. Every Tree Makes a Difference!
Erica Largen
Erica is our SEO specialist from Virginia. When she's not developing our online presence, she spreads the word of how to solve global warming by sponsoring biodiverse carbon-sequestering trees in Costa Rica. Erica has been an active environmental leader since 2006. She was president of the largest environmental student group at Virginia Tech. After graduating college in honors with two degrees in 2013, she developed her SEO skills in local businesses selling old-time products like glass milk bottles and galvanized buckets. Erica knows we can solve the biggest environmental and social challenges if we work together and focus on solutions like planting tropical rainforest trees.
Evan van der Poel
Evan van der Poel is from the Netherlands and is helping ACCT by speaking for the trees all over Europe. Having spent time volunteering with ACCT, he is also aware of the team effort and preparation necessary to produce, deliver and plant and maintain each and every tree. When people get a good close look at what we do like Evan did, ACCT truly appreciated their willingness to go out into the world and use their facebook pages and their networks to look for more sponsors. Evan is a delightful young man who is "selling trees" for a tiny commission, one of our first "tree salespersons". Do choose Evan as your Tree Ambassador and help us all show people around the world that working to encourage people around the world to sponsor trees with ACCT is a worthwhile and sustainable endeavor.
GROWING YOUR GREENS.com
John Kohler is the founder of Growing Your Greens.com. John hosts the most watched gardening show on youtube. It's a fun and enlightening show on how to grow food at your home and beyond. John provides you with tips and tricks as well as shares his experiences growing food at his urban homestead. John is dedicated to helping you sustainably grow the highest quality fruits, vegetables, herbs, nuts and other edible foods in your front yard and beyond.
Tree Jenny and John met at the Fruit the World Convergence in Costa Rica in September 2016. John immediately resonated with the model of Community Carbon Trees biodiverse reforestation to fight climate change while empowering local men and women with fair pair to plant trees on their own farms. JOHN is an ACCT Tree Ambassador because he believes that everyone can be a force for being the change for our planet. By sponsoring a single tree, everyday people support social and environmental education and responsibility while contributing healthy climate for the whole planet. After all, repairing the hydrological cycle by planting trees on the Equator means better rainfall cycles for EVERYONE no matter where you live. And more balanced rainfall means that you eat, drink and breathe well while "GROWING YOUR GREENS"
Megan Pischke Porcheron
Megan has been snowboarding for over 17 years and practicing yoga nearly the same.
She truly feels that the mountains, the surf and yoga have been like old friends through the ups and downs of life and that they keep her in check on a daily basis. From X Games appearances to Warren Miller Film segments and first descents in Greenland, Megan continues to feel blessed for her lengthy snowboard career, involvement in the action sports industry and amazing travels. Transitioning from pro-athlete into motherhood, Megan continues to work with her longtime sponsor The North Face in product research, design and development in kids' and adult outerwear.
For more than 16 years, Megan has dedicated herself to Boarding for Breast Cancer (B4BC), a non-profit and a cause that means more than just "supporting" to her. Wanting to become more actively involved, Megan partnered with B4BC as a Wellness Ambassador to provide breast cancer survivors with scholarships to her ReTreat Yourself women's wellness experiences rooted in snowboarding, surfing, and yoga with a complementary focus on meditation, nutrition and other tools for prevention. To date, 35 survivors have attended these Mountain and Ocean ReTreats.
Megan Pischke Porchron is one of our very first Tree Ambassadors! She inspired this movement to help empower other people to use their voices out in the world on behalf of planting diverse rainforest trees with our reforestation community in Costa Rica. Megan wants to leave a healthy planet to her children. Megan is a NORTH FACE ATHLETE and uses her pro snowboarding background to lead her friends to our holistic approach to restoring the rainforest in order to repair and balance the water cycle. Megan understands how trees planted on the Equator recycle more water than trees planted anywhere else.
Megan is a force of Nature herself. Ironically, in the Fall of 2012, Megan was diagnosed with breast cancer and describes this new part of her journey as "a gift." Beyond her amazing, positive and confident outlook, Megs is blessed that she is now cancer free and reminds us all of the most important medicine to her, is just to be her'to raise her kids with love and hope, to snowboard and laugh with her friends, to surf, to do yoga on the top of the Chief, and watch sunsets with her husband. Living life as grateful and appreciative as she always has is just as much a part of her healing. see her award winning documentary Chasing Sunshine documenting her integrative approach to healing cancer. ACCT is grateful beyond measure that she has taken on rainforest tree planting work and made it her own. Thanks for constantly connecting ACCT and our community reforestation work to the world Megan! You are a shining star!~
Melissa Anne
My name is Melissa. I'm a treehugger from Colorado, USA.
I moved to Costa Rica to do some healing and have decided to help Jenny Tree Plant as many trees as possible in my lifetime! 
Phoebe Andrews
Yantra creation is an art form that uses sacred geometry and color to evoke meditative state. Phoebe teaches Yoga & Yantra retreats globally! Phoebe believes in living artfully through her lifestyle, and yoga and creating art with meditative yantra drawing. She demonstrates her balance and belief in giving back to Mother Nature by encouraging people to sponsor trees. Her artistry runs throughout her life and Phoebe is a great inspiration to her students and friends. She has been a supporter of ACCT from the very beginning since meeting Jenny in Costa Rica. Collaborating with Phoebe has brought Jenny to Maine several times and Phoebe is a powerful connect for the trees!
http://www.phoebeandrewsyoga.com/
Pineapple Tours
Contact pinneapple tours in Playa Dominical, Costa Rica 011(506)8873-3283 or 011(506)8362-7655 pineappletourscr@gmail.com
Rita Jean Fleming
Rita Flemming is an artist and life activist! She has been practicing the yoga of integration her entire life and teaches around the world. She is a certified Regenerative Detoxification Specialist and iridologist; working to address the root cause of suffering. She works with regenerating the body, mind, and spirit in conjunction with regenerating the forests and the soils through syntropic techniques. She is a true lover and explorer of the Earth in all of its abundance and beauty.
Sail Cargo, Inc.
Our mission is to direct the global maritime shipping industry
towards carbon neutrality.

We will build and operate a combustion-free cargo sailing vessel by synthesizing old-world ship building techniques with avant-garde energy and propulsion systems design. 

Our vision is to create a prosperous regenerative model that meets the ecological, ethical, and economic requirements of our rapidly changing world. 

​Our objective as Costa Rica's Flagship is to demonstrate that a carbon neutral shipping company can not only be financially competitive, but can inspire change and educate.

Together, we can #SeaShippingChange
Samuel Reidy
Samuel is already on his way to be a professional surfer winning competitions around the world at the young age of 12. Surfing is his passion and he loves the ocean. To hear Sammy speak for the trees is a pleasure and a testament to the power of people everywhere to use their voice to give back to Mother Nature. Starting with the ACCT Kid's Nature Day club as a young tot, Sam has the personality and the understanding to be a powerful ZERO CARBON ATHLETE spokesperson. Sam's parents Heather and Derek Reidy are behind him all the way and are proud to support him in his efforts to speak for the rainforest trees. From the podium to the classroom, Sam is an intelligent and fun kid with a bright future!
Currently the Costa Rican National Champion 13 & under.
Traveling Globally competing in many different surf contests. This year I will be traveling to the East & West Coasts of the US, Sumatra, El Salvador, Australia, Panama & all over Costa Rica. I became a tree Ambassador to help reach my goal of becoming the first 0 footprint surf athlete. I want to be a part of healing our planet and oceans.
Sophie Harris
Top Preteen model of the year 2015
Sophie Harris lives in Costa Rica and travels the world as a successful child model using her voice to speak up for the rainforest trees! She began coming to Kid's Nature Day with ACCT so many years ago and has learned a lot about why community reforestation is the answer to so many environmental and social challenges facing the people and the animals struggling to survive and thrive sustainably with our Earth.
Sustainable Living Blog
Rohan is a content writer for Community Carbon Trees and Founder of The Food Forest, Sustainable Living Blog. He teaches people how to live sustainably by offsetting their carbon footprint through Community Carbon Trees!
The Flying Monkey Guest House
We at the Flying Monkey are so happy to be involved with Community Carbon Trees. We feel so fortunate to be an ambassador with such a wonderful cause in the country we love.

A little bit about us: The Flying Monkey is a beautiful 2 bedroom villa located in Canto del Mar, Dominicalito, Costa Rica, complete with its own infinity pool and stunning panoramic ocean/jungle views from all areas of the villa. The Flying Monkey is so fortunate to have an undisturbed wildlife corridor right in our backyard. Monkeys, sloths, iguanas, toucans and other birds love it here. Community Carbon Trees is rebuilding the rainforest, something that we, and the wildlife corridor, appreciate.

Check us out on VRBO (https://www.vrbo.com/451454)
The Hemp Reporter
Déa Million has lived an unusual life as a world traveler, artist, and life student. She's been a freelance graphic artist and amateur photographer for 30 years, and has long been a concerned citizen and activist for the preservation of our natural and wild worlds. She believes that industrial hemp is the bridge to a new way of being... one that would never think of cutting down trees, forests, and jungles, nor use fossil fuels. www.HempReporter.com
Travis Targua Britzke
Socio-Biologist, Permaculture Designer, and Regenerative Farmer
Dedicating the past 13+ years of my life to personal and planetary wellness has rewarded me with deep insights into the subtle relations between People, Culture, and Nature.  
Experiences Include:
o   13+ years living in tropical communities (Intentional, Indigenous, and/or Subsistence Farming). 
o   7 years Managing/Designing Organic Farms & Volunteer Programs from Guatemala to Bolivia 
o   3 years Peace Corps Panama Agro-forestry Volunteer and Assistant Trainer
o   University Thesis on Socio-Biology, Positive Psychology, and Culture of Wellness
I've also served as social worker with immigrant families, tutor and mentor to "at-risk" youth and peace mediator.  I have a passion for the wild and weedy "Thrival" plants, and enhancing the harvest with added energetic and nutritional value (fermenting, sprouting, cooking, etc...). .  
REGENESIS 2020 - EARTHHEART- ACCT We are all in it together! 
Treneti Sens
www.danceisthemedicine.com www.inspiraldance.com @beeinspiral  Treneti Sens (Brittany L. Brown) visionary medicine woman of dance uses movement to guide energy into manifestation. She moves in prayer-formance to call in intentions of global transformation, and teaches others to become empowered self-healers and energy masters using their birth righted gift, the body. Bee became a tree ambassador to realize a deep soul mission of guardianship for her tree family. Using dance as a way to inspire people to feel emotionally invested in the importance of having healthy and abundant forests, Bee intends to move energy into the earth by igniting passion inside of as many people as possible to sponsor a tree and see these seeds go into the earth. "I dance for the trees so we may leave the planet healthier and greener than we found it for future generations to come." ~Bee Inspiral
Uvita Adventure Tours
We offer tours with in the Marino Ballena National Park and its adjacent areas. We offer marine and terrestrial tours, mountain bike tours, kayak tours, andboat tours. We love to offer the opportunity for our guests to sponsor all kinds of diverse native rainforest trees for all the benefits they give us around the planet. Protecting the oceans means protecting the forests watershed draining into this precious marine environment we find in Costa Rica. Giving back to local communities in Costa Rica through creating tree planting and maintenance jobs is a great way to be a responsible tourist and give back to the country and her people struggling to save some of the last remaining rainforest on Earth. Creating jobs means stopping deforestation and supporting ACCT is a way for all of us to do just this. Save the rainforest! ONE TREE at a TIME.
Vincent Dupuis
Vincent Dupuis hails from Paris France and is committed to supporting solutions to balance climate change. He is a Climate Reality Leader studying with Al Gore March 2017 in Denver and looking forward to leading his network to plant trees on the Equator with fair pay to repair hydroligical cycles, soils and air quality. Vincent started his experience in Costa Rica and learned that Nature can be a place of comfort and inspiration. He is a world traveler who is looking to give back to Nature and serve as example for all who meet him onm his path. Thank you Vincent.