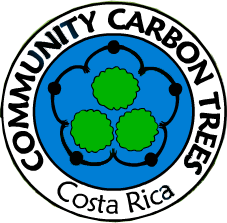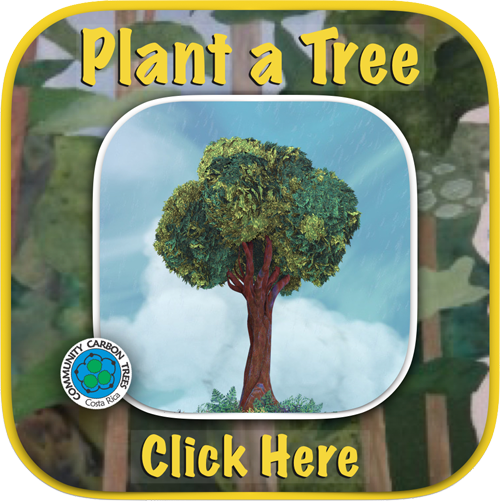 Browse our sponsor gallery by letter, click on any of the following
A B C D E F G H I J K L M N O P Q R S T U V W X Y Z

Sky John Melvin Lomac-MacNair


Sequoia
We love trees!
Scott Malis
We love trees!

Satysha
We love trees!

Stefan Elliot
We love trees!

Summer and Sofia
We love trees!!!

Sam Stretch
Reason Number 17 for loving trees.... we can do all sorts of sports in them like rapelling and climbing...

Saul and Annie
Thanks for your kind words about the house. We are trying to do the right thing and are happy to support Community Carbon Trees! I don't know if it would be fair to call our house "carbon neutral" - I don't think we planted enough trees to make up for ALL the carbon impacts from the house - but we are trying to do everything we can to make it as "green" as we can. Our wood guy estimated that 50 trees were used to make the tongue and groove roof, so we planted 80 trees through ACCT many to make up for that. We also put in solar hot water, made sure the house is fully set up and wired for solar power, and installed only Energy Star appliances, among other things. Thanks for the publicity. It will be good to get the word out there, we'd love to find a buyer who is as excited about being "green" as we are!
house for Sale www.dominical-real-estate.com

Sarah Western
You will live on in our love, always!

Sofia Bibbo


Sarah Harris
We Love trees! And Swimming! and Grandma!!!

Sandi Smith
I Love Trees !!
Sienna Young and the worms


Sarah & Justin Johnsen
Merry Christmas! Love you!

Shannon, Eric, & Porter Wilson
Merry Christmas! Plant trees! Love you!

Sharon Schwab
We Love Trees! Global Giving Campaign!

Sofia Bibbo


Summer Nelson


Stanley Rabalais


Sede Interuniversitaria de Alajuela.
Junio 2015

Silly, a good cat, rest in peace. Bob and Pat.


Stanley Rabalais


Summer & Micaiah Hardison


Summer Nelson, Micaiah Hardison


Summer & Micaiah


Summer Nelson & Micaiah Hardison


Summer and Micaiah
#FiestaMarVista
Happy Wedding!!

Summer and Micaiah Hardison
Sonja Orsini and Martin Revilla

May your roots grow towards each other underground, and when all the pretty blossoms fall from your branches, you find that you are one tree and not two.

Smith Family

Seamus Fergus
We love trees!
Suzanne "mom" parsons
Happy Mothers Day!

Samuel Riedy
This donation is from the fundraiser that Sam helped organize for his 0 footprint Athlete quest!!! woo hoo:))

Sarah & Thomas Benedict
Thanks for all that you do, Team ACCT!

Sabra, Deanna, Bonnie and Whitney McDaniel
A way to honor Whitney McDaniel! With much love to you all!
Sudonna Drake
Merry Christmas Mom and DAD, Love Caroline
Sarah Black
For mom, who is no longer with us, who taught me to love the earth and all that live upon it.
Partners & Friends of ACCT
Help us spread the word
By copy+paste the following HTML code on your website, you can link to our site and help us to spread the word and get more people to sponsor trees!!
Select all the text and press CTRL+C to copy the code
You can also download the bookmark and bumpersticker for spreading the word to your community at home.