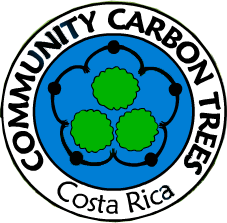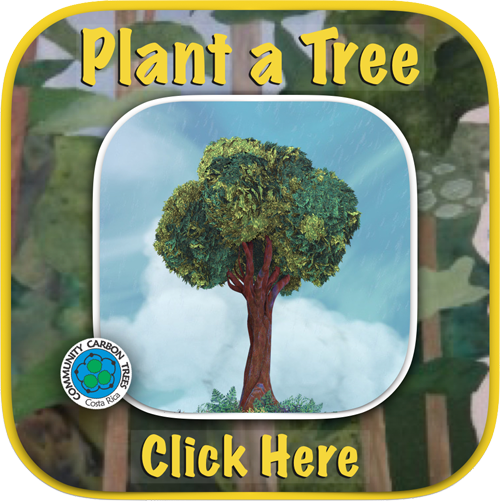 Browse our sponsor gallery by letter, click on any of the following
A B C D E F G H I J K L M N O P Q R S T U V W X Y Z

Taylor Dods
We love trees!

Tricia Stapleton & Jim Holcombe
In honor of the marriage of our daughter, Tricia Stapleton to
Jim Holcombe on June 21, 2011.

Tom & Rachel Basgil
We Love Trees!

Tortilla Flats
We Love Trees

Tessa Telford Olivieri


Tessa Telford Olivieri
For my Godchildren. We love trees!

Titus Maxwell
If Jennifer Smith does not personally plant my tree I will be forced to send my son Titus to find out why not!! He is angry in the photo because he wants to go to Costa Rica!!

the MOOP squad
The MOOP squad is an anti-litter activism group based in Los Angeles. We offer fun, interactive theatrical public service announcements reminding people to 'Leave No Trace; Make Your Mark.' We are donating 10% of proceeds from our Envision FUNdraiser, Good. Clean. Fun.

The Mission Mission Squad Envision 2012
Envision Festival 2012 The Moop Mission Squad helps to clean up and recycle waster from the crowds at the Festivals... Thanks for supporting the trees Moop Squad...

The Reidy Family
We love ACCT Kids Nature Day!! And of course Trees!!! GO SAM!!!
Tim And Dan
For the cabin rental.

The Pavillion at Solfeggio


Teri and Zack Wade
POW Protect our Winters and DCP and Meghan introduced us to ACCT!

Theryn
Trees are Goooood...

Terence Jaffer
In gratitude.

Terence Jaffer
In gratitude!
Thomas LeMaster
We Love Trees!!

Thomas LeMaster
We Love Trees! AND Grandma!!!

The Melchers Family


The Snow !!
DCP, Megan and Family
We Love Trees !!

Terry B, Terry F, Paul & Betsy


Terry B, Terry F, Paul & Betsy


Terry Bone, Terry Farrah, and Paul & Betsy Wassermann


Teresa Michelle Cesario
"Be Like a Tree"

The Dorman's


The Children
Thank you to the amazing humans who helped me on my quest this winter to work with ACCT for a month! One of these trees is meant to offset my travel to CR, and the others honor those who supported my fundraising effort: firstly MY MOM, honestly there are no words to express all the support she's given me, Don my mom's neighbor who is the goofy fun uncle I never had, Aileen Chute, momma of 2 kiddos I teach and an Earth crusader, my cousins Deb and Tap Currier who I am honored took my passion to heart, my friends Sarah, Cassie, Gabe, Ezra, and Caroline who I know are doing their part outside of online fundraising campaigns, and my mom's friend Jeff and a few anonymous donors who I appreciate for their vision of a planet where all beings can live and thrive. WE SPEAK FOR THE TREES! I can't wait to come back to Costa, you are in my heart.

The Emerson Silver Family
I have been supporting this heart felt cause for many years, and I will continue to do so.

The future

Takashi Suzuki
Did I Change the World ? I hope so...

Trisha, Jon, & Oliver Burnham
Merry Christmas! Plant trees! Love you!

Takashi Suzuki
I Love Trees !!

The Kersey Family & Friends


Travelling in Costa Rica, we met Jenny and learned about this great program! Continue the awesome work!


Tree Jenny
Jennifer you are my hero. I can't wait to collaborate and join forces. Thank you!!!!
Warning
: getimagesize(pics/picM23121559390.png): failed to open stream: No such file or directory in
/home/communitycarbont/public_html/sponsors-gallery.php
on line
72
Tony Loyd / Jennifer Smith and ACCT
On behalf of Jennifer Smith of Association Community Carbon Trees, Costa Rica who inspires us to make an impact while we can

The Cantor / Gould / Pepin Family
Thank you Anne Fletcher!

The Earth


Tortilla Flats Tree Party
What a fantastic Tree Party at Tortilla Flats in Dominical Costa Rica suppoted by owner Jennifer Brummer !! Thanks for the trees for our growing community Forest. What a high vibe at our fundraiser at your amazing beachfront restaurant and bar !
As Jen Brummer says: "PLANT TREES>>> NO HOT SKILLET EFFECT!!!
The Latest Batch
As a company that sources all our ingredients from the Costa Rican ecosystems, we are proud to support the re-forestation efforts and community building practices that ensure a livelihood for the communities we source from; the ecologies that support them and the special chocolate ingredients that we need to share that story.
The Latest Batch
Our pledge was $150. Our first donation was accidentally just for $75.

The Planet
Maasai Community Carbon Trees

The Fine Family
Happy to support your project and the amazing people and country of Kenya. And the planet, thank you!
Partners & Friends of ACCT
Help us spread the word
By copy+paste the following HTML code on your website, you can link to our site and help us to spread the word and get more people to sponsor trees!!
Select all the text and press CTRL+C to copy the code
You can also download the bookmark and bumpersticker for spreading the word to your community at home.